Here are our brands of orthopedic implants and instruments.
We have an extensive portfolio of orthopedic implants and instruments that can meet your specific demands
Sourcing Orthopedic Products from Siora
We are a client-friendly orthopedic device manufacturer with experience of over 30 years.
Siora Surgicals Pvt. Ltd. is a leading name in the orthopedic implants manufacturing industry. We have a client portfolio in over 40 countries with around 130 national and international distributors & orthopedic surgeons at present. Our well-established manufacturing unit is situated in the RAI District, Sonepat, Haryana. We use medical-grade stainless steel and titanium as per ISO 13485:2016 standards to manufacture implants. All the implants coming out of the production facility are tested against strict quality parameters before being sent to the inventory.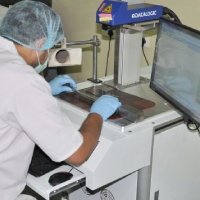 30+ Years of Manufacturing Experience
We are a trustworthy orthopedic manufacturer with a wide range of product portfolios and the ability to effectively meet custom requirements.
Cutting-edge Manufacturing Capability
With modern machines and systems, we can timely meet the bulk requirements of multiple clients.
Full Set of Certification
We have received all the necessary certifications that include CE, ISO 13485:2016, Medical Device Manufacturing License, and Manufacturing License for Instruments.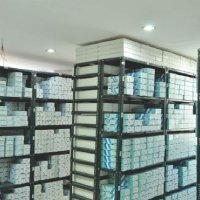 Ready to Ship
Our huge product inventory gives us the strength to quickly meet urgent orders.
Trustworthy OEM Services
Top-notch product quality, advanced machinery, and an expert team make us a leading OEM/contract manufacturing service provider around the world.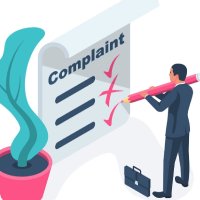 Quick Grievance Handling Process
Our customer support is among the best with fast responses to client queries.
The experience with the Siora products is one of the best. Having a manufacturer of quality orthopedic products speaks very well of us as distributors in the Dominican Republic, when the company started with the manufacturer Siora we were very lucky to work with a company with family values and long-term business vision. Here in the country, when we talk about Siora, we talk about quality and service.
SIORA SURGICALS is one of the leading manufacturer & supplier of good quality Orthopedic Implants & Instruments from India. We are importing SIORA products for many years without any complaints. Our customers are quite satisfied with the product. We appreciate their policy to accommodate changes requested by customers without compromising on quality & regulations.
Siora implant is so good and reliable i am Siora user from last 30 years. Team specially Abhinav nice supporting manager. Best wishes ❤
Siora Surgicals manufactures good quality orthopedic instruments and implants. The service and the quality of theirproducts are excellent and the price according to the market. I thank Mr. Mahavir for always being attentive to my requests and for his kindness and great work from him. Greetings from Peru.